Meet The Founder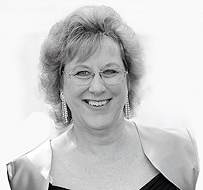 Hello – My name is Barbara Blanton and I am PASSIONATE about APPLIQUE.  Yes, I understand that some call it the "dreaded 'A' word" but I can guarantee that with my patience and humor, students will love this handwork art form by the end of class.  I also offer a trunk show called "A Funny Thing Happened on the Way to the Academy," full of humor and plenty of quilts showing examples of every mistake you can make – and how to "hide" or fix them.
Remember, every journey starts with a single step. No matter where you are in your appliqué journey – from barely knowing how to spell the word to an experience appliquér – won't you let me share my experience with you?
BIO
I have always sewn, but it was an antique quilt that I received as a teenager that inspired me to learn to quilt. I began quilting in 1973 (WOW, it seems like yesterday) and appliquéing since 1990 when my New Year's resolution was to "love and conquer the dreaded 'A' word."  I have been the President of local guilds in Missouri, Texas, and California.  I organized and ran a charity group in Riverside, CA for (7) years that produced "Snuggle Quilts" for at-risk children. We donated up to 200 quilts a year to the local Police Department. I have taught and lectured for over 15 years.
I challenge myself to complete (3) queen size appliqué tops per year and have succeeded for many years. 
In 2015 I formed the ACADEMY OF APPLIQUE – a week-long appliqué retreat/school held annually at Kingsmill Resort in Williamsburg, VA offering (2) three-day sessions of 10 teachers each from around the world, to about 250 students.  Additionally, I have an online quilt store called HUZZAH QUILT SHOPPE, and a new venture called "An Applique Getaway." This event is held annually "floating" around the Midwest for a boutique group of (30) students.
MY PERSONAL QUILTS
Here are some of the quilts I've created over the years. If you would like to see more, visit my quilt gallery.
CLASSES I TEACH
I offer both Beginner & Intermediate/Advanced classes, or can custom design a class for you.
Beginner
The advantage of the Beginner class is that the student doesn't need to bring ANYTHING.  A kit is offered for a modest fee, and all notions will be available to try (and purchase if desired).  Below are some example applique blocks you can learn to create when you join my beginner's class.
Intermediate/Advanced
Here is an example applique block that you can learn to create in my Intermediate/Advanced Class.
Ready To Book? Please Call For Pricing & Availability.